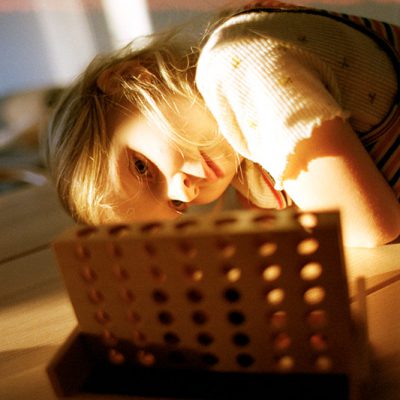 Four.
Four in a row.
Four fingers, one small thumb.
Four letters.
Four is the only number whose name in English has the same number of letters as it's value.
Four elements;
Earth, water, fire and wind
and four rocky planets in the solar system;
Jupiter, Saturn, Uranus and Neptun.
Four basic states of matter;
Solid, liquid, gas and plasma.
On most computer keyboards the "4" is also used to type the "$" sign
Many animals have four feet and many humans have four wisdom teeth.
Most furniture has four legs.
In music, time is constructed of 4 beats per measure.
Four is also the number of strings on a violin,
a viola, a cello, double bass and a ukulele.
My daughter is now four years old.